Have You Made Up Your Mind To Be Happy at Work?
Does being professional at work sound like you have to be "stuffy" or "prissy" or "boring"? That's not true! Having fun at work – and still getting the job done – shows that you really enjoy your work.
Helping others can be rewarding but even more when you improve the mood of those around you, If you are looking to create a fun environment where you can make the most impact…positive impact…then learn to blend your job with your lifestyle.
Can you use the terms 'fun' and 'motivation' in the same sentence in describing your workplace? Workers who describe their place of employment in these terms are most likely happy and productive in their jobs and other aspects of their lives. Start today by changing your work environment just understanding the simple benefits of workplace fun. Believe or not…bonuses aren't the only answer.
When Your Profession Becomes Your Whole Identify
Let's face it. Some jobs are considered human business. Your work brings you in touch with lots of people…clients, their families, co-workers, supervisors, and other professionals. Maybe, your job is very different from someone who sits in front of a computer, yours could be customer-facing, direct care, or you probably work on an assembly line at a factory. Whatever it is, you could be just about as happy as you make up your mind to be or make others happy which has the ultimate reward.
Can you think of another very human business? How about education? Think of all the years you spent in school. Did you learn more from a teacher who was always serious and taught strictly by the book or from a teacher who brought fun and playfulness into the classroom? Chances are, you learned more if the teacher added some fun in to the school day.
Now think of your clients and your co-workers. Put yourself in their shoes for a minute. How do you think they feel everyday when you come to work? Are they glad to see you because they know you will be pleasant and fun to have around? Do they know that you take your work – but not yourself – seriously? Is your workplace better because you are there?
Having Fun is Not a Waste of Time
Having fun at work doesn't mean that everyone at your workplace should clown around all day and not get anything done. Work won't be fun for you, your clients, or your co-workers, if no one gets their job done. There are several things you can do to have fun at work without getting off task. Your work must be done safely and carefully – but there's no rule that says you can't smile, laugh or share a joke at the same time.
With many of working from home in different remote locations and virtual environment, reimagining the workplace by incorporating a little office fun is credited with relieving workplace stress and boredom. And, as we return to pre-pandemic lives with many employers returning staff to the office, adding fun and productivity to the list will boost engagement and well-being while inspiring creativity and collaboration.
More About Having Fun at Work
Remember, you probably spend more waking hours with your co-workers and your clients than with your family! If you don't bring a positive attitude to your workplace, you are wasting a big part of your life being unhappy. And, keep in mind, that happiness is contagious! If you come to work happy and you spread those good feelings, they will rub off on your clients, patients, their families, and your co-workers.
The effect of workplace fun on taking charge and job engagement
Being professional means that you use your knowledge and skills to perform your job well, and that you use qualities like kindness, consideration, and a sense of humor to get along with your clients and co-workers. And having a healthy work ethic requires that you have a positive attitude toward your job.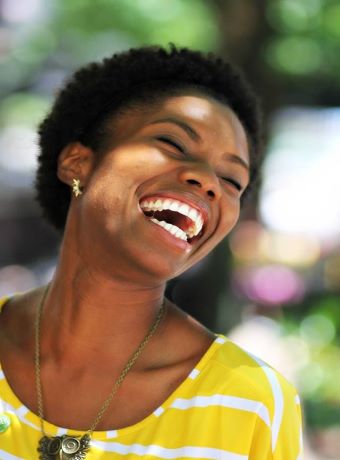 Did you know that when you say,
"I love my work!" you reduce
your risk of heart disease,
high blood pressure and ulcers?
Unfortunately, studies have
shown that only 1 out of 10 people
say they love their job.
What about you?
Did you know that having fun at work can boost your co-workers' morale, decrease stress within the workplace, increase creativity and interesting ideas, lower the turnover rate of employees, and jump start productivity and loyalty to the company? All these factors help improve overall job satisfaction. Often, people dread going to work because of high levels of stress and lack of positive morale. However, if the workplace is looked at as a positive place to be, you and your co-workers will be much more likely to enjoy your jobs!