Rates of sexually transmitted infections likely rose during the pandemic
Sexually Transmitted Diseases (STDs) are very common, and they affect people of all races and income levels, whether they live in small towns or big cities. There are more than 20 different sexually transmitted diseases affecting millions of Americans each year. And these are just the new cases of infection.
It is estimated that 1 in 5 Americans has a sexually transmitted infection, according to the Centers for Disease Control and Prevention (CDC). Most cases involve young people under the age of 25. That is the biggest age group that continues to have new and emerging infections.
Many of these infections are without symptoms meaning that people can transmit diseases to their sexual partner without taking precautions loke wearing a condom or other protection to prevent transmission. However, anyone who is sexually active may be at risk.
During Sexually Transmitted Diseases Awareness Week, April 12-17 2022, the CDC encourages discussion, testing and help to remove the stigma surrounding sexually transmitted diseases and infections.
The impact of sexually transmitted diseases during the early months of the COVID-19 pandemic was reported to have decreased due to disruptions to health care and STD testing services, according to CDC. The reduction in access to testing centers and diagnoses may have led some people to unconsciously spread the infection. As clinics begin to reopen, the rates of infection are now on the rise.
Dr. Abinash Virk, a Mayo Clinic infectious diseases physician, says rates of infection are at record high as well in women population.
"For women, which is the other group that had higher risk of sexually transmitted infections, it also has an impact on reproduction and fertility," says Dr. Virk. "Along with infertility, sexually transmitted diseases may cause HPV-associated cancers, such as cervical cancer in women or penile cancers in men."
"About 42 million people in the U.S. in 2018 were diagnosed with HPV, which can cause cancer," says Dr. Virk. "There's a vaccine for HPV that is very effective in preventing cervical cancer, cancer of the penis, other types of HPV-related cancers."
Sexually Transmitted Diseases can be spread during vaginal, anal, or oral sex while some can be spread by other types of contact and they can cause serious health problems including blindness, sterility and even death. There is also a higher risk of getting HIV, the virus that causes AIDS.
Sexually transmitted diseases and infections, include HPV, chlamydia, gonorrhea, herpes, syphilis, and hepatitis.
Fortunately, there are ways to prevent and treat some STDs. When it comes to sexually transmitted infections, Dr. Virk urges everyone to have conversations with their sexual partners, use condoms and get tested regularly. "It's really important for people to be aware of their own health and to take precautions."
Related: Knowing About STDs is the First Step Toward Preventing Them
Frequently Asked Questions (FAQs) About Sexually Transmitted Diseases (STDs)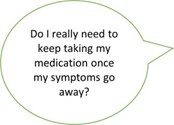 "You should take your medication until your health-care provider says it is okay to stop. If you stop taking medication too soon, your STD could come back. And if your STD is not completely cured, you still can infect others. A woman who remains infected and then becomes pregnant may infect her baby at birth."
"Yes. Many STDs do not cause any noticeable symptoms. In fact your partner can look and feel well and still infect you. It is always safer to use condoms."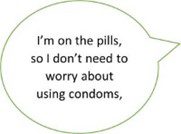 "Wrong. The pill only protects against pregnancy. It offers no protection against STDs. To protect against STDs, you also need to use condoms."
Get Help Right Away
If you think you have an STD, the sooner you get help, the better. Even if you do not have symptoms but you have had sex, a checkup is a good idea.
Here are some sources of help:
Your Healthcare Provider
A provider can answer questions and arrange testing and treatment.
STD Clinics
They specialize in the diagnosis and treatment of STDs.
Family Planning Clinics
They usually offer a wide range of information and services.
Obstetricians/Gynecologists
They can diagnose and treat reproductive health problems in women, including STDs.
Your State or Local Health Department
This is a good source of information and referrals for testing and treatment.
The CDC National STD Hotline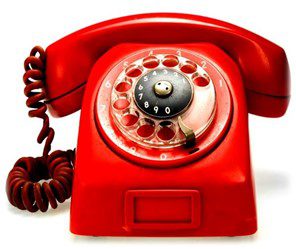 Call 800-CDC-INFO (1-800-232-4636) for free information on STDs and referrals to clinics for free or low-cost services.
Monday – Friday 8:00 a.m.- 8:00 p.m. EST Email CDC-INFO
If You Feel Embarrassed
Remember that waiting will not cure the STD – Taking action will! Talk honestly with your health-care provider. Ask how your case will be handled – and who will have access to your medical information.
Here Are Some Steps To Take
If you have been diagnosed with an STD:
Tell Your Sexual Partner
It is important for them to be tested and treated, too. This will help them to:
Stay healthy
Avoid infecting others
Avoid re-infecting you.
Follow Your Healthcare Provider's Instructions
Take all medications exactly as instructed. Be sure to have a follow-up exam, if recommended.
Abstain From All Sexual Activities
Wait for your health-care provider's OK before having sex.
Take Steps To Prevent STDs, Too
Anyone who has sex even once is at risk for STDs.
Consider Abstaining From Sex
Not having sex is the only sure way to prevent pregnancy and getting STDs through sex. You still can show affection – for example, by touching, hugging, and talking.
If you do have sex: USE A LATEX CONDOM
Stay Faithful To One Uninfected Partner
Condoms are not 100% effective. But when used properly, they are considered the best protection against HIV and other STDs.
Sex is considered safest when both partners are uninfected – and they have sex only with each other.
Never Mix Alcohol or Other Drugs With Sex
Alcohol and other drugs can affect your judgment, making it more likely that you will take risks in your sexual activity.
Always Use Condoms The Right Way
Condoms can be effective only when used properly.
Use A New Latex Condom
for each act of vaginal, anal, or oral sex.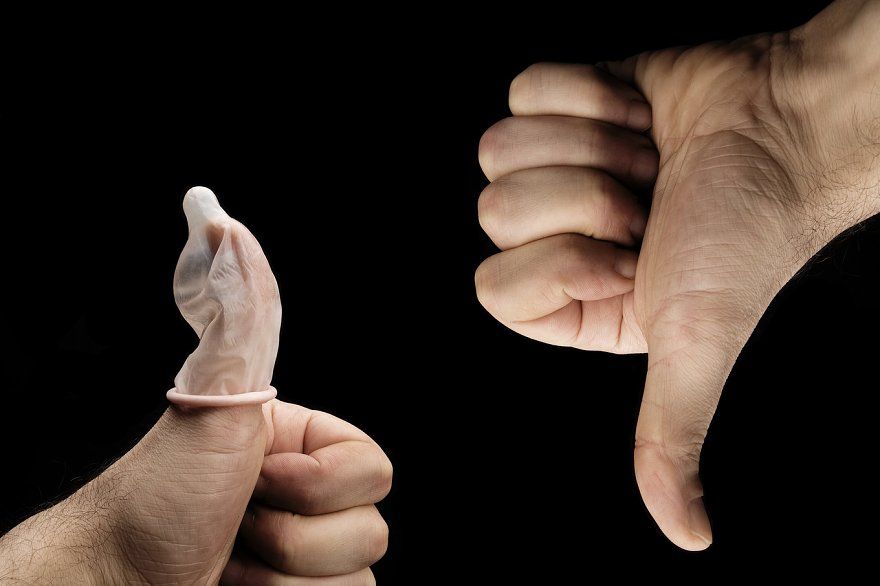 Read the label and instructions carefully. Check the expiration date.
Put it on as soon as the penis is hard and before any vaginal, anal, or oral contact.
Use a water-based lubricant for vaginal or anal sex. Never use oil-based lubricants, such as petroleum jelly, with condoms. And do not use vaginal products that contain oil with condoms.
A condom is most effective when it is placed on the penis correctly without trapping air between the penis and the condom.