Halloween and Celebrity Fashion
Every year, it is enormous fun to see who celebrities choose to dress up as. Just like everyone else, they face the same turmoil putting together an elaborate Halloween costume. Looking back, some of the best Halloween costumes we had the pleasure of seeing were celebs dressed up as, well, other celebs.
The Evolution of Celebrity Halloween
Once Halloween entered American culture, its popularity quickly spread, according to fashion historian and director of New York University's costume studies MA program, Nancy Deihl.
By the 1920s and 1930s, people were holding annual Halloween masquerades, aimed at both adults and children, at rented salons or family homes. Costume preparations sometimes began as early as August, according to Lesley Bannatyne, an author who has written extensively about the history of Halloween. Falling right between summer and Christmas, the celebration also seemed to benefit from its timing in the calendar. "It was a way to come together before the turning of the season," Deihl said. "Marketers played heavily on that as Halloween became more commercialized."
Those same decades also saw the emergence of costumes influenced by pop culture, alongside the first major costume manufacturing companies. The J. Halpern Company (better known as Halco) of Pittsburgh, Pennsylvania, began licensing images of fictional characters like Popeye, Olive Oyl, Little Orphan Annie and Mickey Mouse around this time, according to Bannatyne.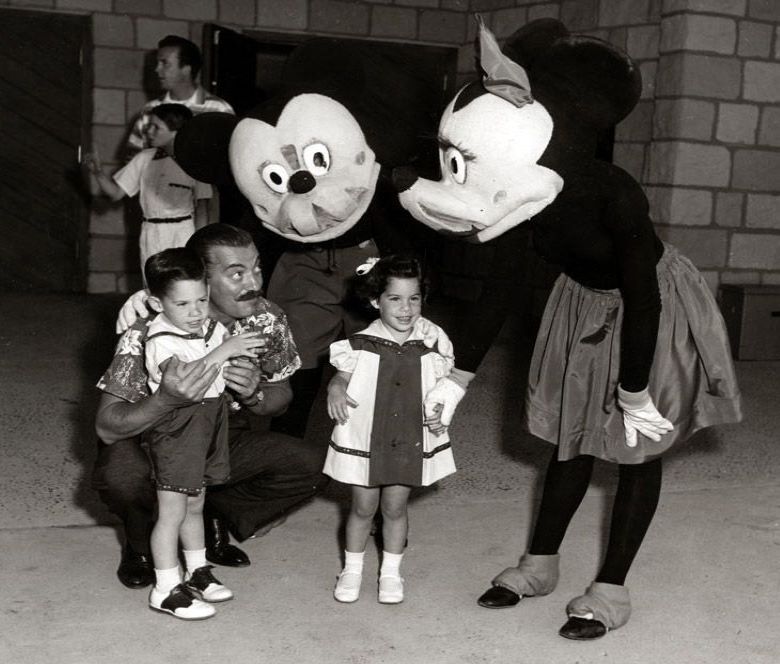 "People also became fascinated with impersonating characters at the fringe of society," she said, adding that pirates, gypsies and even homeless people became common outfit choices.
Continuing the tradition of old practices like soul(ing) and mumming, Halloween pranks became a common phenomenon in North America — sometimes to the point of vandalism and rioting.
To discourage criminal damage, local and national officials attempted to recast the holiday — and dressing up for it — as an activity for younger children. The Chicago City Council even voted in 1942 to abolish Halloween and establish "Conservation Day" on October 31 instead.
The Origin of Celebrity Inspired Halloween Costumes
After World War II, as TV brought pop culture into family homes, American Halloween costumes increasingly took after superheroes, comic characters and entertainment figures. They also became increasingly store-bought: By the 1960s, Ben Cooper, a manufacturing company that helped turn Halloween into a pop phenomenon, owned 70 to 80 percent of the Halloween costume market, according to Slate.
"Generally speaking, the '60s marked a shift in the way we dress up for Halloween," Deihl added. "Grown-ups started ditching masks and full-on coverage and costumes became a way to play a lighter, special version of oneself: revealing to the world, the face behind "Wonder Woman, Catwoman, Spiderman or Luke Skywalker."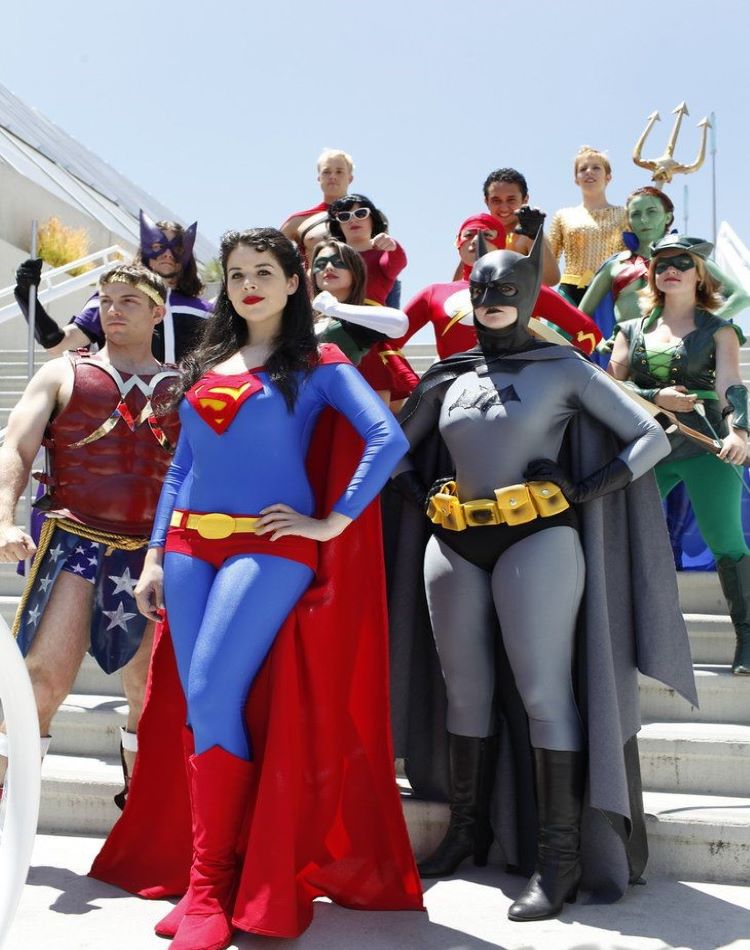 But there was still a place for scary outfits, encouraged by a slew of splatter-horror movies that started emerging in the 1970s and 80s, from John Carpenter's "Halloween" to Wes Craven's "A Nightmare on Elm Street."
These decades also saw gay communities across the States adopt the holiday as an occasion to wear outrageous outfits and hold parades, contributing to a boom in Halloween parties and the popularization of provocative costumes, according to Deihl.
The Celebrity Takeover of Halloween Fashion
Celebrities are a source of revealing what is on-trend when it comes to Halloween, even in the pre-social media landscape. At a party in 1957, Elvis Presley opted for a slightly more sophisticated mask option over a paper bag — although his shawl-neck sweater was not particularly on point.
You might imagine Halloween costumes to be considerably easier for celebrities, considering their above average wealth and probable access to a decent makeup artist or two. Still, some celebrities have truly perfected the art form, from Beyoncé to Heidi Klum. So what makes a celebrity costume exceptional?
For one, there's something particularly satisfying about a very famous person dressing up as one of their own, very famous idols. Beyoncé has mastered the Halloween tribute, dressing in recent years as Florence Griffith Joyner, Toni Braxton and Lisa Bonet among others. Last year, Harry Styles sported a glittering Elton John costume, while Kourtney Kardashian looked indistinguishable from Ariana Grande at first glance.
Other costumes, meanwhile are boosted by the celebrity's sheer physical similarity to their subject: Take Scott Disick as "American Psycho's" Patrick Bateman, for instance, or Gigi Hadid as Sandy from "Grease."
For some celebrities, it's a total transformation that sets them apart. This is where Heidi Klum, often referred to as the queen of Halloween, reliably shines. Unafraid of dramatic prosthetics and months of preparation, Klum's appeared at her annual Halloween party as Jessica Rabbit, Princess Fiona from Shrek, Lady Godiva (complete with horse) and, as pictured, one of six clones. Katy Perry's no stranger to latex either: In 2016, she transformed into Hillary Clinton with the help of elaborate facial prosthetics.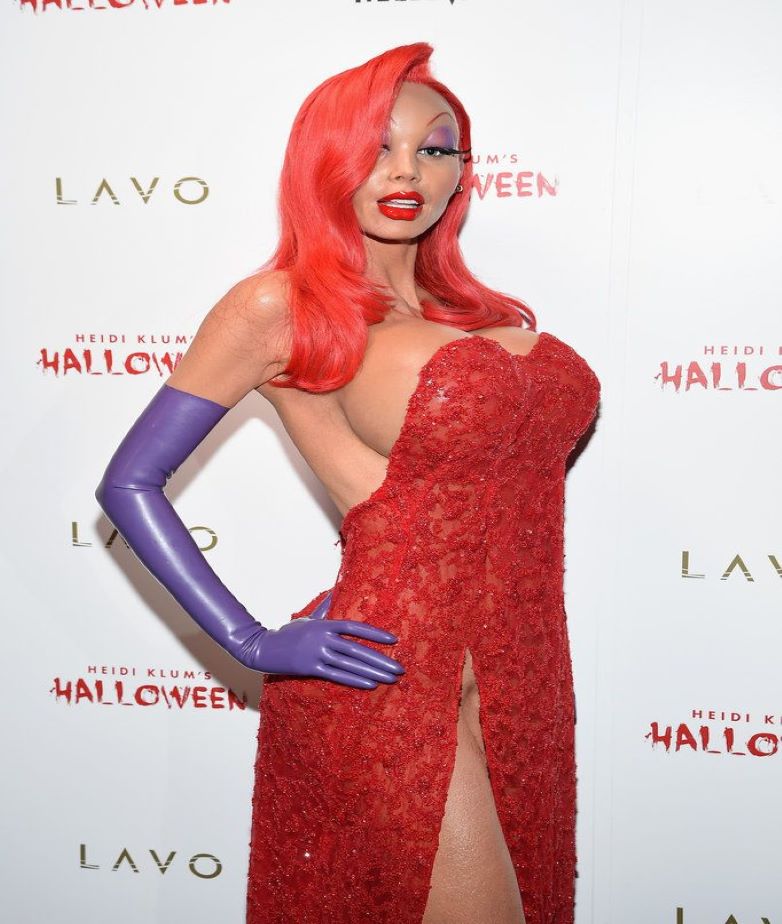 Then there's the costumes with comedy value. Last year, Chrissy Teigen perfected the royal wave as Queen Elizabeth II, with John Legend as Prince Philip. Zoë Kravitz wore pajamas with her vampire fangs, clutching a blood-stained coffee cup ("Mornings suck," she wrote on Instagram, further explaining, "night time is morning time for vamps guys.") And Katy Perry's comic looks aren't limited to October 31 — after all, she attended the 2019 Met Gala after party as a burger. But in 2014, she hit the Halloween pinnacle: She dressed, simply, as a single, oversized Hot Cheeto.
Celebrities go all out on Halloween because we love to ogle their extravagant lifestyles. In some ways, Halloween is the perfect symbiosis between gawkers and famous people. After all, if a celebrity goes big for Halloween and no one is there to see it, did it really happen?
Excerpts CNN Style: "From pagan spirits to Wonder Woman: A brief history of the Halloween costume." originally published in October 2019. Updated 25th October 2020