​To stop overspending, we need to look at why….
There are countless reasons we overspend. Below are a few…
$ We confuse wants and needs.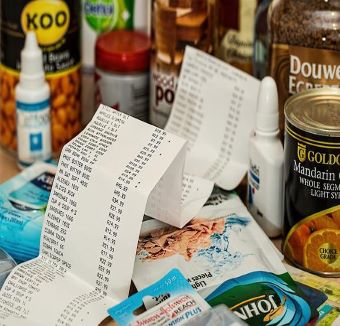 $ We have too many credit cards, which results in access to too much money.
$ Shopping is too easy – 24-hour access to discount stores, as well as online/shopping from home.
$ We resort to "retail therapy," i.e., shopping when we are stressed, depressed, or anxious.
$ We cannot resist a good sale!
$ We neglect to plan and set financial goals.
$ We lack self-control.
$ We believe "newer is nicer" and "bigger is better."
$ We do not wait for sales or use coupons.
$ We do not check what we own before we buy.
$ We do not tell ourselves, "No!"
Million Dollar $nack Attack
What convenience/snack foods do you buy on a regular basis? Let's say that each day you buy….
1 Gourmet Coffee Drink $3.50
1 Muffin or Sweet Roll $1.50
---
Daily Total $5.00
$5.00 per day is not much, is it? Let's see how it adds up!
$5/day = $35/week = a pair of jeans, a sweater, shoes?
= $150/month = 2 weeks' rent, a car payment?
= $1,800/year = 1 semester's tuition at the community college?
If you invest this money in an IRA (Individual Retirement Account) with an average annual return rate of 10% (average over the last 50 years) you will watch your money grow!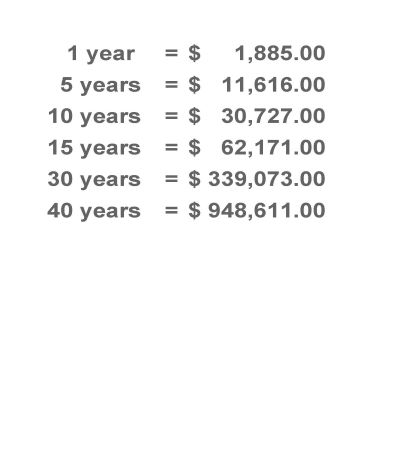 Related: Which Way Did My Money Go?
Saving $marts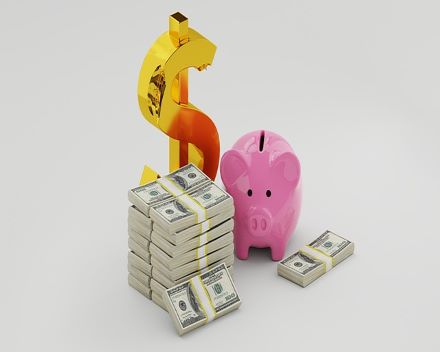 Identify a financial goal; give yourself a reason to save. If it will help, post a picture of the item(s) you are saving for on your refrigerator.
Save your loose change. It adds up!
If you pay off a loan, continue to save that amount.
Save any overtime pay or bonuses.
Put cash gifts in savings.
Set up a lean week. (Buy only absolute necessities during this week!)
When you get a raise, save it!
Know the difference between wants and needs.
Stop indulgences!