Popular Scenic Roads in the US
Pandemic or not, road trips have forever been a favorite pastime in the United States and will continue to do so. The idea of rolling down the road in a home on wheels is always appealing, a better way to experience the vast array of stunning coastal views, breathtaking valleys, and rugged cliffs to lush forestry and limitless dessert terrains. In his book, RV Vacations for Dummies, Dennis C. Brewer shared a few popular road trips across the United States and Canada to help inspire RV Travels.
Historic Route 66 – Illinois to California Via the Southwest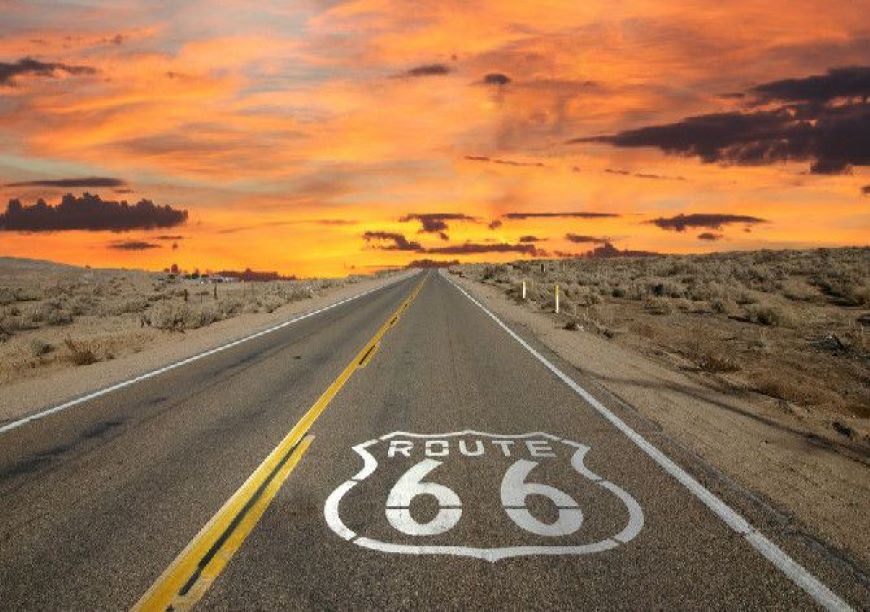 Route 66 is a famous and historic highway that runs from Chicago, Illinois, south and west to Santa Monica, California. "The best way to road trip on Historic Route 66 is with a guidebook or map that will show you the routes you can take to stay as close to the original highway as possible."
Where: A road trip along Route 66 will take you through Illinois, Missouri, Kansas, Oklahoma, Texas, New Mexico, Arizona, and California, and this is filled with iconic American roadside attractions, food, and places to stay.
Attraction: There is no shortage of activities to explore on Route 66. Some highlights include the Petrified Forest, the Mojave Desert, the Painted Desert, vintage gas stations, roadside diners, statues and art installations, and historic railroads. It is also known for its quirky roadside attractions such as Cadillac Ranch, The Muffler Men, the Blue Whale of Catoosa, and the Continental Divide as well as the Grand Canyon Park.
What to Expect: Driving along Historic Route 66 will take adventurers through different American landscapes, such as prairies, deserts, farmland, and mountains.
Weather: Because Historic Route 66 crosses so many states and climates, weather will vary throughout the trip. The best time to do this trip is between March and October to avoid potentially snowy road conditions, according to Brewer. The summer months can easily reach temperatures over 100 degrees Fahrenheit, but late spring or early fall will typically provide the best weather for the trip. It is always best to check the weather conditions all along the route to prepare.
Pacific Coast Highway – California to Washington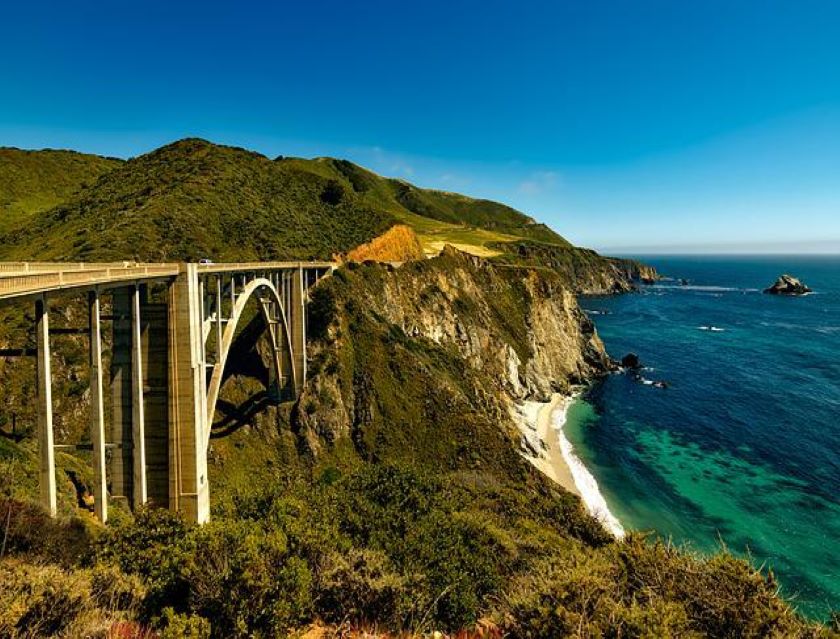 This incredibly scenic road trip runs along California Highway 1 and US 101 throughout California, Oregon, and Washington. While describing this road trip, Brewer explained that it is amazing if you drive the entire route, but it is also easily split up into smaller sections. "You can drive from Seattle to San Francisco, from San Francisco to San Diego, or even just from San Francisco to Los Angeles, and you will still see amazing views along the way."
Where: Driving the Pacific Coast Highway will take you through California, Oregon and Washington. Your destination may begin in San Diego heading north or begin your trip in Seattle and head south. If you start in Washington and drive the route southbound, the ocean will be on the right-hand side and you will have great views of the water for much of the trip.
Attractions: Some of the natural enchantments include Big Sur, Avenue of the Giants, Redwood National Park, and the elephant seals on the shores of San Simeon, all in California. Hoh Rain Forest within Olympic National Park in Washington. Other fun places to see include cities such as Seattle, Portland, San Francisco, Santa Barbara, Santa Monica, and San Diego, and attractions like Hearst Castle, San Luis Obispo wine country, Santa Monica Pier, and the many beaches of Orange County.
What to Expect: Brewer agreed that the views may be incredible, but there are a few things RV Travelers should keep in mind. "Much of this highway runs along the ocean, and there are sharp turns and narrow bits of road to maneuver, so be careful if you have a longer or larger rig."
Weather: The northern section of the Pacific Coast Highway in Washington and Oregon will be much cooler than the part that runs through southern California. Brewer explained that the best weather in the Pacific Northwest happens during the summer and early fall. In southern California, the weather will be warm to hot or most of the year, although it can get cooler in winter. "Spring is a fantastic time to take this trip since the flowers are in bloom, but you will have fluctuations in weather." There can also be unpredictable weather, wildfires, and even mud slides so it is best to check with the local transportation departments before setting off.
Blue Ridge Parkway – Virginia to North Carolina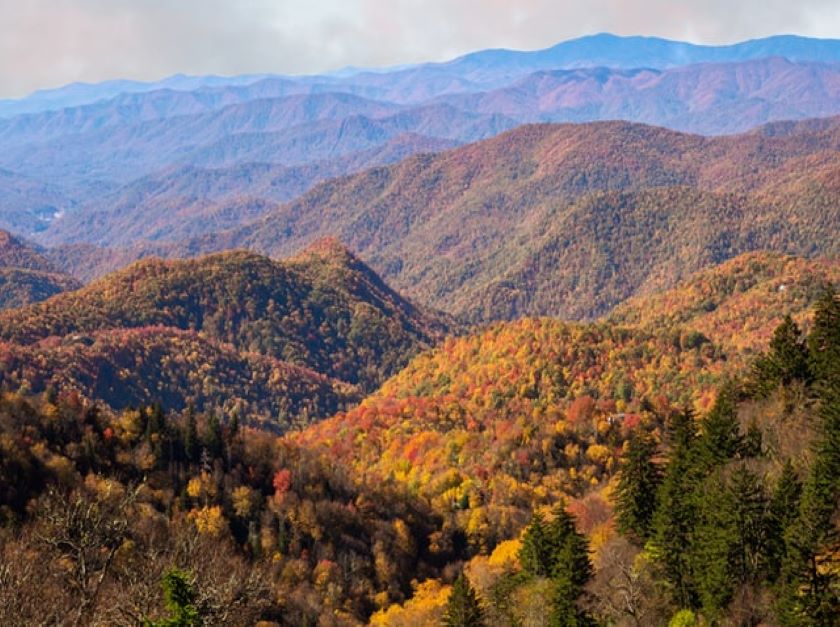 Blue Ridge Parkway is a beautiful drive along the Appalachian Mountains in Virginia and North Carolina. Connecting to National Parks, Blue Ridge Parkway is full of mileposts with gorgeous views and fun activities for the whole family. This scenic road trip features a historic mill, beautiful hikes, sites displaying local history and crafts, and plenty of scenery.
Where: Blue Ridge Parkway begins at the southern part of Shenandoah National Park in Virginia and ends 470 miles later at Great Smoky Mountains National Park in North Carolina.
Attractions: Brewer described the many scenic overlooking where to veer off and enjoy the views throughout the entire drive. "Aside from stunning vistas of the mountains and colorful foliage if you visit in fall, highlights include Roanoke, Mabry Mill, the Mile-High Swinging Bridge, Mount Mitchell State Park, and Craggy Gardens. There is also a variety of hikes if you want to enjoy the region on foot as well as by RV."
Weather: Spring, summer, and fall are the best times to drive this stretch of road, although it is open all year. "It can get hot in the summer, but the evenings will be cooler in the spring and fall. This region gets snow in winter, and the road may close temporarily after snowstorms until it can be plowed."